OUR GUIDING PRINCIPLES
Natural Origin Ingredients
Ingredients such as tomato lycopene and spruce extract are drawn from the heart of nature, selected for their distinctive haircare benefits.
Science
Hybrid technology combines advanced research with the power of nature for formulas with a maximum degree of naturalness without compromising efficacy
Sensoriality
Unique textures and fragrances that capture the senses and envelop the hair for luxurious results.
Respect
Products that enhance and protect the hair fiber. Packaging and support materials that recognize and respect the world we live in.
Helping you to understand the world of série nature hair care...
WHAT ARE PARABENS?
Parabens are chemical preservatives used to prolong the shelf-life of your hair care products.
We have removed parabens from all of our shampoos and replaced them with alternatives approved by Ecocert.
WHAT ARE SILICONES?
Silicones are cosmetic agents used to smooth, treat and add texture to the hair.
We have removed silicones wherever possible in our products while maintaining sweet and creamy textures in our formulas.
CERTIFICATIONS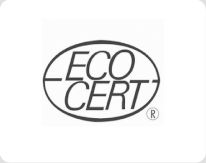 Ecocert
World renowned independent governing body.
Guaranteed standards in biological formulas.
Cosmébio
Association offering guarantee on authenticity of organic and environment-friendly products.
Our Factory
A GREENER SALON
WATER

Start by: Turning off the tap while you're shampooing and massaging a client's hair. A running tap wastes over a gallon and a half of water a minute.

Fix a drip: In one week, a dripping hot water tap wastes enough hot water to fill half a bath, so fix leaking taps and make sure they're fully turned off!

Clean Smarter: Rather than rinsing color bowls with a running hot tap, clean bowls by filling the sink with cold water. This alone can save you more money. (tips and facts supplied by the energy saving trust)
ENERGY

Start by: Making the switch to energy saving lights bulbs which last up to 10 times longer than ordinary bulbs.

Keep things cool: Reducing your salon temperature by only a few degrees could cut your heating bills by up to 10 percent.

Switch off: Save on electrical use by unplugging appliances, turning off all unnecessary lighting and utilizing natural sunlight.
WASTE

Start by: Equipping your salon with recycling bins for paper, plastic, glass and your Série Nature products.

Save paper for later: Limit paper waste by using a computer to book appointments. Ask clients if they want a paper receipt before printing.

Online banking: Where possible, use online billing and banking to run your business.

Reuse and regift: Reuse your plastic bags as often as you can or buy a stronger canvas or reusable shopping bag. Donate old magazines to local hospitals and nursing homes and used towels to local animal shelters.
Practicing the 3 R's
REUSE. REDUCE. RECYCLE.
Small changes you can make to reduce your salon's carbon footprint.